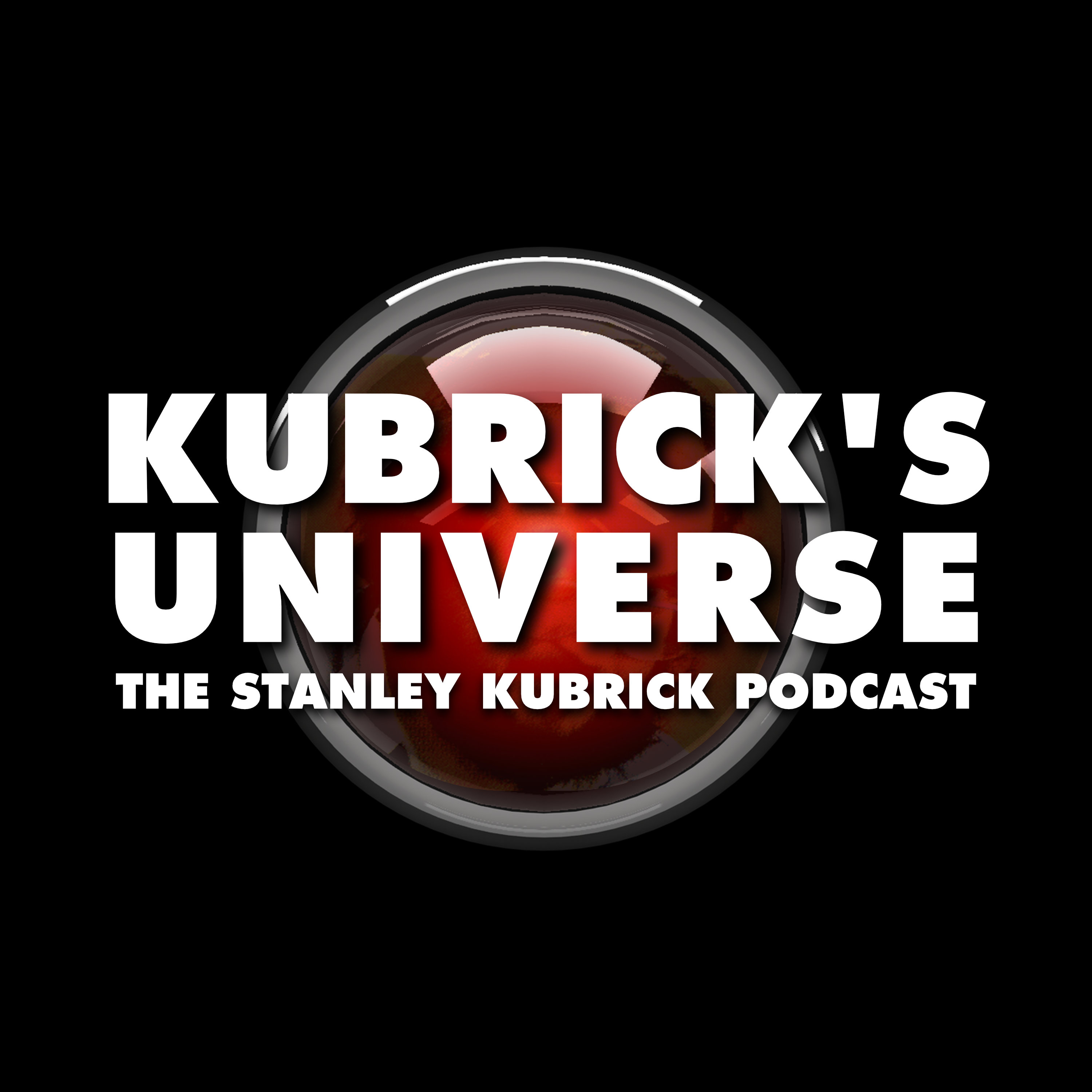 The Stanley Kubrick Appreciation Society presents "Kubrick's Universe : The Stanley Kubrick Podcast". Guests include Malcolm McDowell, Leon Vitali, Keir Dullea, Dan Richter, Gay Hamilton, David Morley, Vincent LoBrutto, Joe Turkel, Gerald Fried, Doug Trumbull, Shane Rimmer and James B. Harris.
Episodes
Saturday Nov 09, 2019
Episode 29 : The co-authors of a new book called, EYES WIDE SHUT Stanley Kubrick and the Making of His Final Film, have created an archeology of the film from its origin to its creation and beyond.
Robert P. Kolker is Professor Emeritus, University of Maryland, and taught cinema studies for almost 50 years. He is the author of A Cinema of Loneliness, The Altering Eye, Film, Form, and Culture, The Extraordinary Image: Welles, Hitchcock, Kubrick and the Reimagination of Cinema. His current project is Triumph Over Containment: American Film in the 1950s.
Nathan Abrams is Professor in Film at Bangor University in Wales. He is founding co-editor of Jewish Film and New Media: An International Journal, as well as the author of The New Jew in Film: Exploring Jewishness and Judaism in Contemporary Cinema and Stanley Kubrick: New York Jewish Intellectual.
Using new interviews conducted with key cast and crew members and studying archive material at the Stanley Kubrick Archive, the authors have managed to create not only a timeline of the project but an appreciation of the film and its director.
We spoke with Robert and Nathan in October 2019.
Production Credits :
Hosted by Jason Furlong / Written by Stephen Rigg and Jason Furlong / Theme and original music written and performed by Jason Furlong / Produced and edited by Stephen Rigg
Audio Clips :
Eyes Wide Shut Clips - Youtube / Brian Aldiss Excerpt - Youtube / Joe Turkel Lecture Excerpt - Youtube
Music :
"I Got It Bad (And That Ain't Good)" performed by Oscar Peterson Trio - written by Duke Ellington & Paul Francis Webster / "When I Fall In Love" performed by Victor Silvester - written by Edward Heyman & Victor Young / "Fidelio" performed and written by Festen
Links :
Watch Eyes Wide Shut (iTunes) : https://itunes.apple.com/us/movie/eyes-wide-shut/id272819260
Listen to Eyes Wide Shut Soundtrack (iTunes) : https://music.apple.com/us/album/eyes-wide-shut-music-from-the-motion-picture/378854658
Festen Website : https://www.festenmusic.com
Kubrick's Universe Podcast (KUP) - Facebook Group : https://www.facebook.com/KubricksUniverse/
The Stanley Kubrick Appreciation Society (SKAS) - Facebook Group : https://www.facebook.com/groups/TSKAS/
The Stanley Kubrick Appreciation Society (SKAS) - YouTube Channel : https://www.youtube.com/channel/UCRdeqrFNoOrYtWbxwR_GXPA
The Stanley Kubrick Appreciation Society (SKAS) - Twitter Page : https://twitter.com/KubrickAS
Contact us : stephenrigg.skas@gmail.com
Comments
(1)
To leave or reply to comments, please download free Podbean or