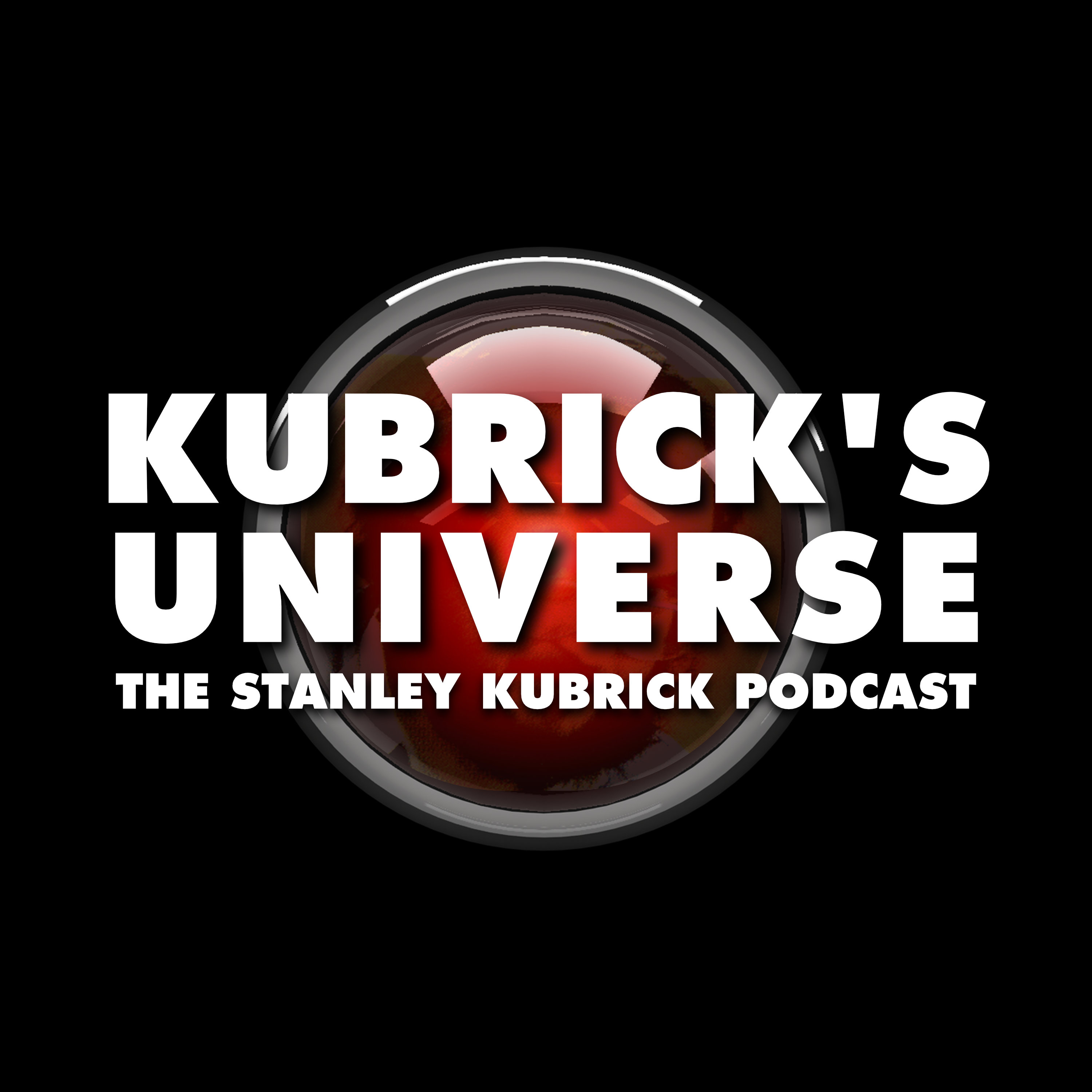 The Stanley Kubrick Appreciation Society presents "Kubrick's Universe : The Stanley Kubrick Podcast". Guests include Malcolm McDowell, Leon Vitali, Keir Dullea, Dan Richter, Gay Hamilton, David Morley, Vincent LoBrutto, Joe Turkel, Gerald Fried, Doug Trumbull, Shane Rimmer and James B. Harris.
Episodes
Saturday May 12, 2018
Author Joe R Frinzi talks to Kubrick's Universe about his fabulous new book, Kubrick's Monolith The Art and Mystery of 2001: A Space Odyssey. Joe has been writing professionally since 1981 and his movie column, "The Art of Cinema," has appeared in the Lehigh Valley arts paper, The Easton Irregular since 1998. In addition to his "Princess Bria" book (the first in a proposed series), he has several other children's book projects in the works, including "The Persia Box" and "Concert Tina," as well as an anthology of his "Irregular" columns, "Movies on my Mind," available from Sanctum Press. Mr. Frinzi lives in Easton, PA.
Interview Recorded: March 12th 2018
Audio Clips :
2001: A Space Odyssey Trailer (Youtube)
Music :
2001 from The Black Motion Picture Experience album by The Cecil Holmes Soulful Sounds
Links :
Buy Joe's Book, Kubrick's Monolith (Amazon) : https://www.amazon.co.uk/Kubricks-Monolith-Mystery-Space-Odyssey/dp/1476664420
Buy Joe's Book, Kubrick's Monolith (McFarland Books) : https://mcfarlandbooks.com/product/kubricks-monolith/
Watch 2001 A Space Odyssey (Amazon Prime) : https://www.amazon.co.uk/2001-Space-Odyssey-Keir-Dullea/dp/B00HJ8N4RW
Listen to The Cecil Holmes Soulful Sounds Album, The Black Motion Picture Experience (iTunes) : https://itunes.apple.com/gb/album/the-black-motion-picture-experience/453975347
Please support us at : www.patreon.com/user?u=67509795
Kubrick's Universe Podcast (KUP) - Facebook Page : www.facebook.com/KubricksUniverse
Kubrick's Universe Podcast (KUP) - Youtube Channel :
https://www.youtube.com/channel/UCnGFwtfJ5IuGAGpbrKjMQ9g
The Stanley Kubrick Appreciation Society (SKAS) - Facebook Group : www.facebook.com/groups/TSKAS/
The Stanley Kubrick Appreciation Society (SKAS) - YouTube Channel : www.youtube.com/c/TheStanleyKubrickAppreciationSociety1
The Stanley Kubrick Appreciation Society (SKAS) - Twitter Page : https://twitter.com/KubrickAS
Contact : stephenrigg.skas@gmail.com