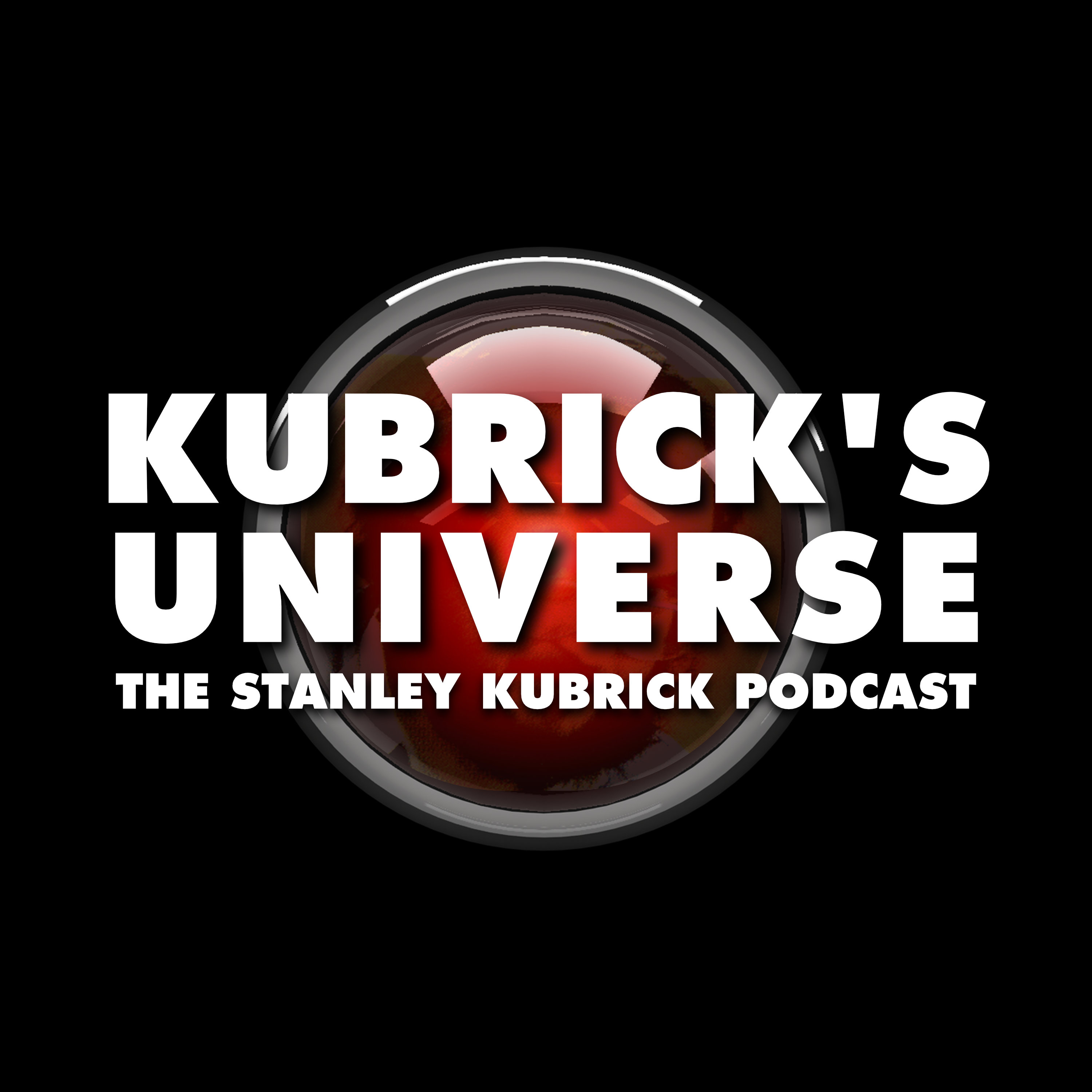 The Stanley Kubrick Appreciation Society presents "Kubrick's Universe : The Stanley Kubrick Podcast". Guests include Malcolm McDowell, Leon Vitali, Keir Dullea, Dan Richter, Gay Hamilton, David Morley, Vincent LoBrutto, Joe Turkel, Gerald Fried, Doug Trumbull, Shane Rimmer and James B. Harris.
Episodes
Sunday Jan 26, 2020
This is the first part of our interview with Gerald Fried. We spoke to him in late 2018, when he was just 90 years young.
Gerald Fried, a native New Yorker, has scored almost 300 films and television shows in a career spanning 70 x years. His movie scores include such varied titles as Machine Gun Kelly for Roger Corman, Jack Nicholson's first feature film The Cry Baby Killer, The Killing of Sister George, Too Late The Hero & The Grisson Gang all three for director Robert Aldrich.
His TV credits include some of the most popular shows being produced at the time including M Squad, Wagon Train, Gunsmoke, Gilligan's Island, The Man From Uncle, Star Trek, Mission Impossible, Lost In Space and Police Woman.
Gerald was nominated for an Oscar for Best Music with an Original Dramatic Score for the feature-length documentary Birds Do It, Bees Do it at the 1976 Academy Awards, up against several other notable composers with memorable scores. The Wind and the Lion from Jerry Goldsmith, Jack Nitzsche's One Flew Over The Cuckoo's Nest, Bite The Bullet by Alex North, and the winner that year was……… John Williams for probably the most famous movie score of all time JAWS. So Gerald was in great company that night.
Gerald also won a TV Emmy for his work with Quincy Jones on the amazing mini-series Roots from 1977.
Having composed the scores for five of Stanley Kubrick's earliest films, he is one of the most frequent collaborators of Kubrick, and he was in fact the composer of the last Kubrick film that was entirely scored by a single composer.
Fried and Kubrick first worked together as a composer/director partnership, as 21 (23) year olds on the short film Day of the Fight, back in 1951, followed by four feature films, Fear & Desire, Killer's Kiss, The Killing and Paths of Glory.
In this episode, being Part 1 of our interview with Gerald, we discuss the early years in New York when Gerald and Stanley were just coming up and starting to carve their careers out in the film business.
Production Credits :
Hosted by Jason Furlong / Written by Stephen Rigg and Jason Furlong / Theme and original music written and performed by Jason Furlong / Produced and edited by Stephen Rigg / With James Marinaccio.
Audio Clips :
The Day of the Fight - Youtube.
Music :
in Your Arms by Kevin Macleod
Links :
Kubrick's Universe Podcast (KUP) - Facebook Group : https://www.facebook.com/KubricksUniverse/
The Stanley Kubrick Appreciation Society (SKAS) - Facebook Group : https://www.facebook.com/groups/TSKAS/
The Stanley Kubrick Appreciation Society (SKAS) - YouTube Channel : https://www.youtube.com/channel/UCRdeqrFNoOrYtWbxwR_GXPA
The Stanley Kubrick Appreciation Society (SKAS) - Twitter Page : https://twitter.com/KubrickAS
Contact us : stephenrigg.skas@gmail.com